QelviQ is your aesthetically pleasing personal sommelier!
QelviQ is the world's first wine service that maintains the perfect temperature for your wine, so you can always enjoy a perfect glass.
QelviQ, your personal sommelier, keeps your wine at the ideal serving temperature and also looks amazing doing it. QelviQ is a revolutionary wine cooler that makes use of cutting-edge technology to keep your wine at the perfect serving temperature.
This cutting-edge wine chiller can only be used to its full capacity with the help of the QelviQ app, which can be found in any app store. When paired with your QelviQ, the app can automatically maintain the perfect serving temperature for your wine collection. Thus, your QelviQ will get your wine to the ideal temperature, guaranteeing that it is always drinkable.
Further, the QelviQ app provides Wine2Food and Food2Wine matching recommendations to aid in selecting the ideal wine to compliment your dinner. If you're a wine connoisseur, this cooler is an excellent investment since it will lead you to some fantastic new bottles.
Last but not least, the QelviQ app records your wine supplies, so you know exactly what you have and when you need to refill. QelviQ makes it easy and convenient to get a superb glass of wine anytime you wish. It's the best wine chiller ever, and any vino connoisseur will appreciate it.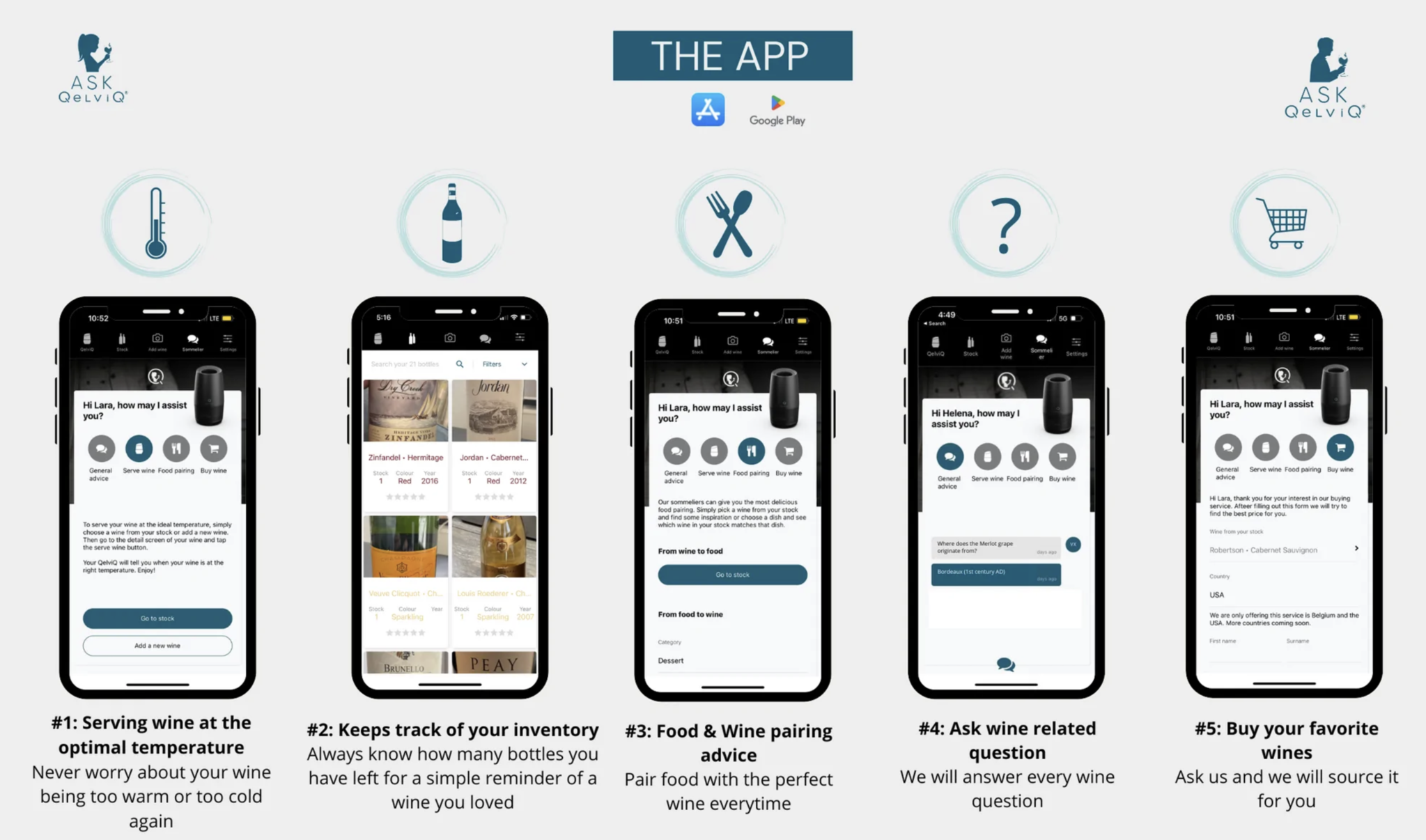 1. advising on the best temperature to serve 350.000 wines
2. recommending the best food-wine pairings for the wines in your portfolio
3. answering all of your wine queries via a global sommelier network
4. Keep your wine inventory accurate.
5. helps you finding and purchasing your preferred wine